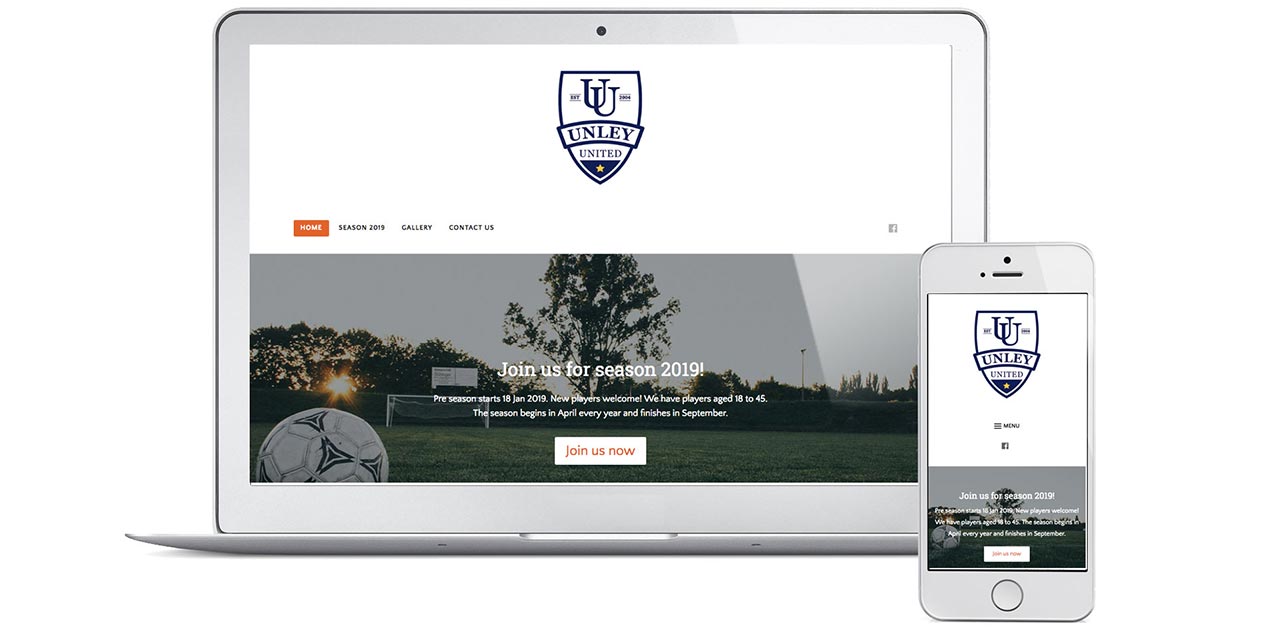 Unley United Soccer Club
The Client
Founded in 2004, Unley United Soccer Club (UUSC) is an amateur soccer club with two teams (First and Reserves) located in Adelaide, South Australia. They have players aged 18 to 45. The season begins in April every year and finishes in September. They have players from all over the world.
The Challenge
The vision of UUSC is to be a club recognised for providing quality soccer programming across all age groups and playing levels and for producing highly skilful soccer players capable of competing at the highest level of the game. UUSC needed a website through which they can make their vision known to the world and attract the soccer enthusiasts to the club.
The Solution
We decided to address some of the most important characteristics of a good website to successfully meet the needs of visitors, Google, and other search engines. We built our W3C compliant website using WordPress. We made sure that the content met the needs of our visitors and provided them with whatever it is that they're looking for.
We also made it a point that the purpose of website is clear to visitors within the first few seconds of arriving at the website. The site is functional, user-friendly, simple and attractive with easy navigation.
The site loaded very fast which is an important ranking factor for search engines. The site is responsive in order to provide a strong user experience on any device.
Our SEO team followed SEO best practices while optimising the site for Google search. Proper tracking codes such as Google Universal Analytics was installed into the website to track the user behaviour on the site. A SSL certificated was added to the site to make it secure.
The Result
A well-designed, functional and easy-to-use website with fresh quality content, clear calls to action, and optimised for mobile, search, and social web.
This W3C compliant website was appealing to the target audience and had a compelling reason to visit and take action.