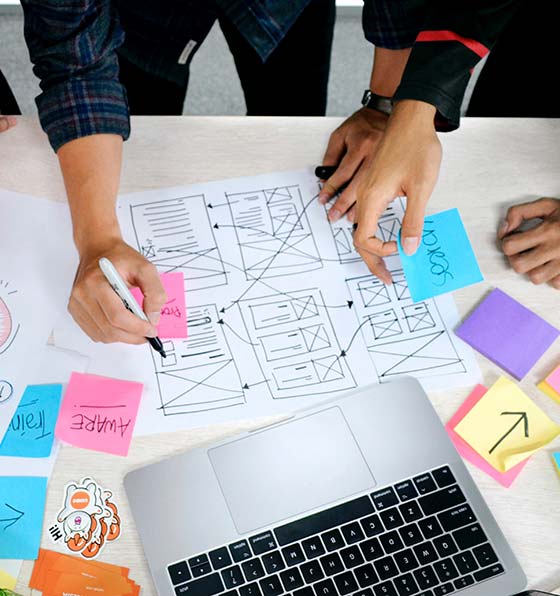 A Melbourne-based digital marketing agency
We are an innovative team of digital and IT experts, each one excelling at their respective domain and eager to succeed. Customer satisfaction is in our every breath.
Get a tailored solution that is personalised for your customers.
To be significantly involved in your business as a strategic and trustworthy partner and create great value for your brand with our expertise and experience in the digital marketing arena.
To become an industry leader in providing 360⁰ digital marketing services to the businesses of Australia and beyond, and become an integral part in the success of our clients and to create long-lasting business value by offering our committed services. Our team of passionate professionals will be seen as industry experts in their respective fields.
We hold certain values upon which our organisation was founded. Our values are commitment, integrity, innovation, community, and excellence.
What our clients are saying.
Highly experienced with great communication. Each project is planned and delivered on time & on brief. A true digital marketer with metrics, analytics and creativity!
Faye Digital team understands 'great creative' and that the user/customer experience is paramount. They deliver high quality work consistently and is extremely reliable. There isn't a project that is too big or too difficult for the team.
Faye digital provides an excellent and professional work. Their expertise help you to get a fantastic and wonderful web design, effective digital strategy, and you will achieve your business goals with their recommendations.
Professional and friendly services from the Faye Digital team. Thank you
Founded in 2005
Faye Digital has been working with businesses in different industries. Our team believes that our success is directly proportional to the success of our clients and we work hard to bring desired results to our clients. The team at Faye Digital knows that achieving the revenue-generating goals is what moves businesses forward and our focus is the online presence of your business to generate leads and profits.